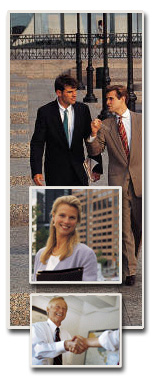 What We Offer

Our staff consists of entrepreneurial and corporate veterans - people who have owned and operated businesses or worked directly in their areas of expertise in both small and large companies.

We provide a far more hands-on perspective than traditional consulting practices, many of which are populated by career consultants who have limited front-line experience in operating a business.

Delta Resource Group is different. We provide confidential, competent, seasoned and valuable services in the areas of both business value assessment and value enhancement.

While owners of closely-held businesses cherish (and rightly so) autonomy from "outsiders", our clients find that we, as a trusted third party, provide valuable insight and perspective, while allowing them to maintain ultimate control of their destinies.